London Bridge (Pitch 2) is probably the pitch I pass most often in my life since I change between the Northern and Jubilee line pretty often. Yet, this was my first time performing here. At 10am on a Saturday, I won't lie, it's not a great time to perform. Could have been worse though. £14.52 in total - so, £7.26 for Crisis.
This was mostly in the form of £1 coins, but for the first time I took…
drumroll
CONTACTLESS PAYMENTS!
Some notable moments
Contactless
As you may have read in the news, buskers in London are now being offered an off-the-shelf solution for taking contactless payments frictionlessly.
We could do it before, but as far as I know, all the most popular contactless point-of-sale solutions required the vendor (in this case, a busker) to set an amount to pay every time they wanted to take a payment. What we need is a fixed-rate payment system which doesn't force the busker to stop playing.
Thankfully, Busk in London and iZettle have been quietly working together to get something going on that front.
I'm happy to report that out of 24 tippers, 2 of them were forward-thinking enough to use the contactless reader.
The first person to use it asked at the end of The Lazy Song. She came up, said, "May I? I'd really like to give one a go!"
I said sure, she tapped - and £1 went through! Brilliant! THE FUTURE IS NOW.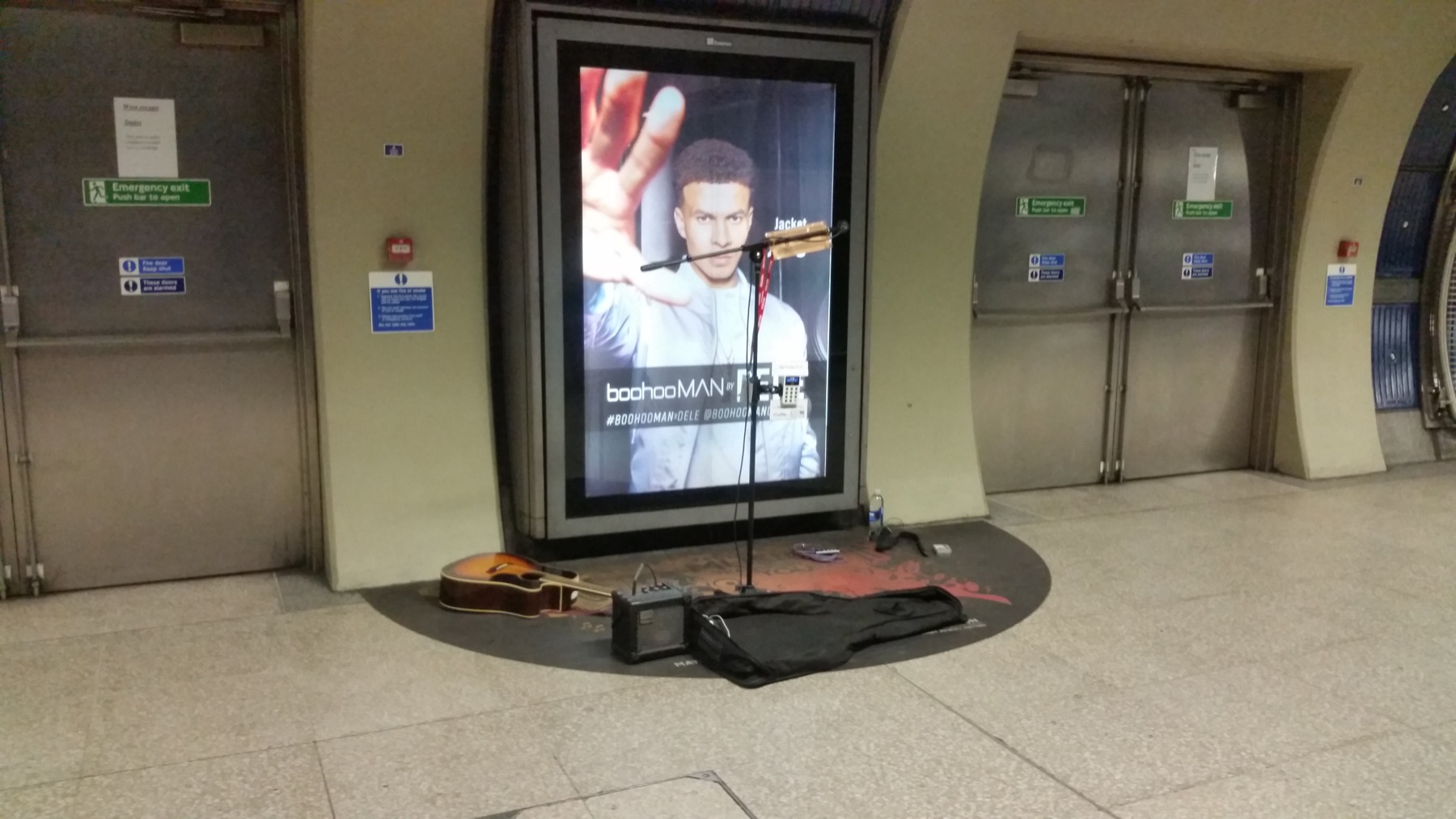 Recognition
You might know that recently I've started performing stand-up comedy: well, believe it or not only three-and-a-half months into that endeavour I was recognised!
By a fellow circuit comedian called Ruth 😅 we had a little chat, shared upcoming gig details and parted ways. Tell you what though, I felt a lot more upbeat after a nice chat since it had been a fairly quiet morning thus far.
The first tip
I started with Breakfast at Tiffany's as I so often do, but it didn't get any money. Got a smile or two though. The first tip was during New Shoes, my second song. I got about £1.50 from two people.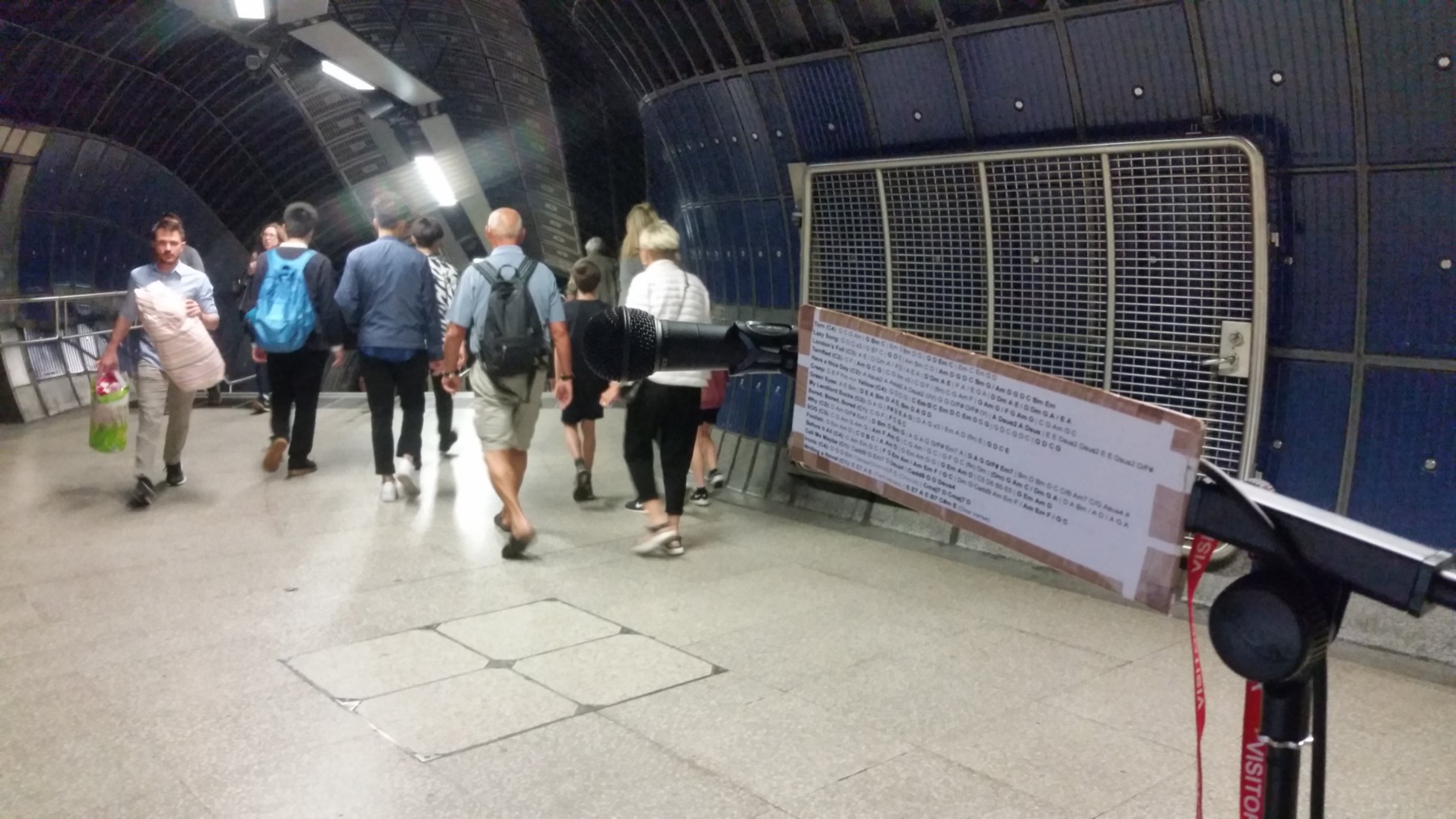 The best performance & biggest tip
It wasn't my best day ever, but I did a reasonably good rendition of Bored Bored Bored, which happened to be the biggest tap, too!
How to improve
First of all: don't do London Bridge on a Saturday at 10! Try and book it at 12. I'm starting to realise over various performances how much my mood and attitude can affect my performance. I always feel chirpier after I've had a good chat with someone, especially during a performance.
Heckle me on Twitter @basicallydan.