Angel Station is one of my favourites! It's the home of an extra-wide platform, the longest escalators on the Underground network and the fourth-longest escalators in Western Europe. Aside from these thrilling facts, it used to my local station for a year and a half when I lived down the road. Lovely area.
Anyway, I took in £19.28. Nothing to write home about but not to be scoffed at. That's £9.64 for Crisis and the same for me.
I was there for 1h50m, which makes my hourly salary £10.71. Not bad!
Some notable moments
During a performance of Bored Bored Bored, I was recognised by somebody. They first asked if I was American, and when I said "No," they claimed they'd seen me in the USA! Then they scarpered. If anybody knows anything about this, please get in touch.
Also, normally I would put a photograph of the pitch here but somehow I forgot! Oops! Imagine the most well-organised, compelling collection of musical instruments and super fun signage that just makes you really want to give the busker money, and you'll be imagining someone else's busking pitch.
The first tip
Paolo Nutini's New Shoes got the first tip: £1! Cheers, Paolo. According to my log, it was a "Mediocre" performance, too.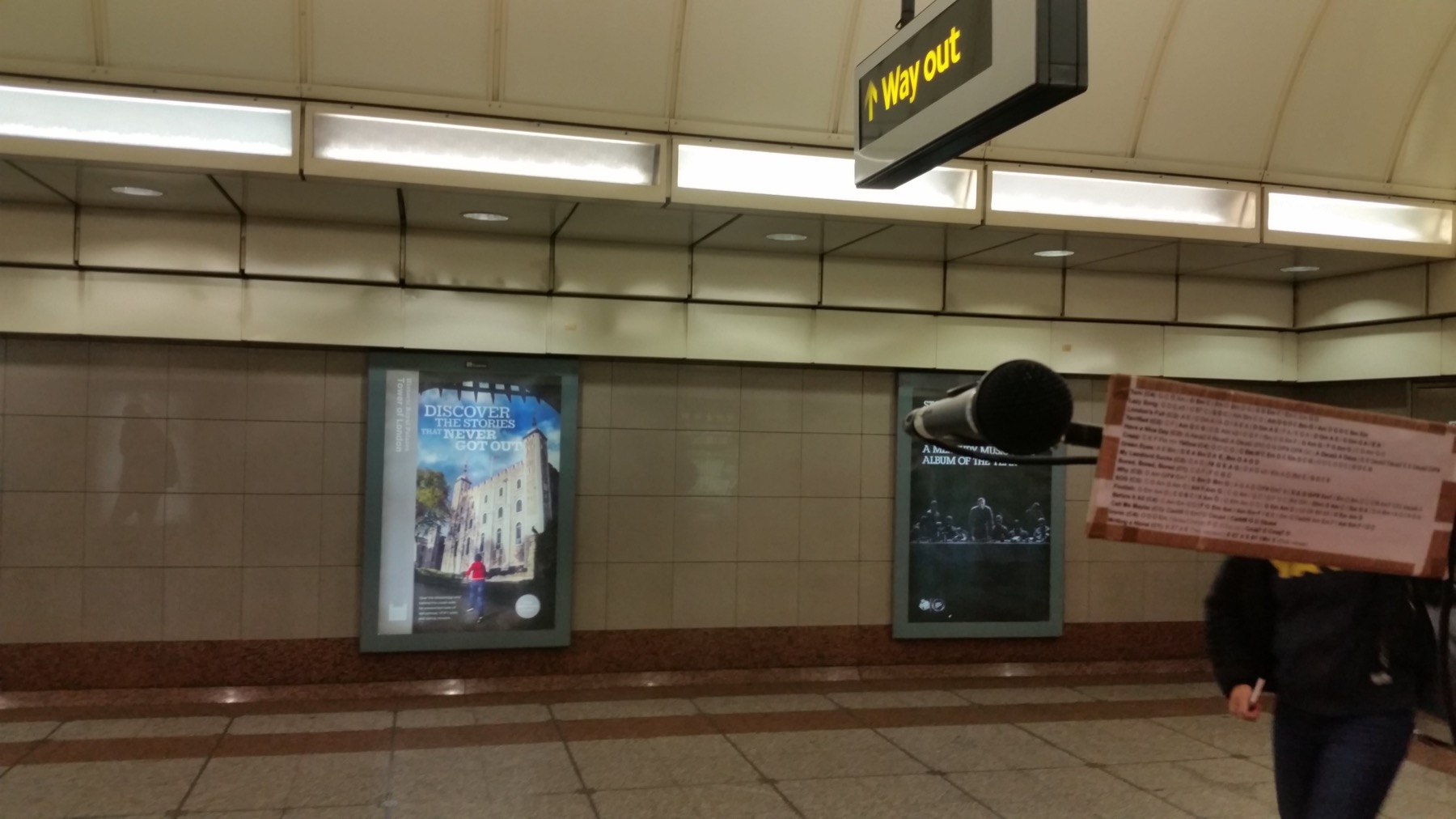 The best performance
Honestly, I wasn't on top form this day due to having had a long break of 3 weeks. But thanks to having done it recently at some open mics, Bored Bored Bored went well.
The biggest tip
Sadly the biggest tip was about £1.50 for The Lazy Song, shared between two people.
How to improve
I think I need to do this at least once a week or I lose momentum, to be honest - Angel deserves me at my best!
Heckle me on Twitter @basicallydan.