Busking Report – Tottenham Court Road (Pitch 2)
On Thursday I took a day off from my day job to do some busking! My third stop was Tottenham Court Road (Pitch 2) (TCR2). I've never played here before either, and I rarely pass it on my travels. This is odd, because the footfall for this pitch is pretty heavy.
TCR2 is at the end of a long corridor, and it's unmarked except for a small label on the wall saying "Busking Pitch 2". None of the usual semicircle stuff they put up.
The pitch I did earlier in the day at South Kensington was a record breaker. I figured that at 8pm I'd struggle to beat the amount I made there. Well, I was wrong! £65.43! Mostly in the form of 36x £1 coins.
Again, I was there four two hours which means £32.72 per hour, plus of course £32.72 for our friends at Crisis.
Get in!
Some notable moments
Well, when I arrived I saw another busker playing the pitch. I was 10 minutes early so I hung back and ducked into an alleyway.
You see, as a busker you shouldn't stand near other buskers while they play. First of all it's distracting for the public, because they're thinking, "oh it's a double act, I wonder what this other one is going to do", but more importantly it's distracting for the other busker because they're thinking, "oh, jeez, am I really going on that long?" So if you're ever in that situation, just stay out of sight if you can.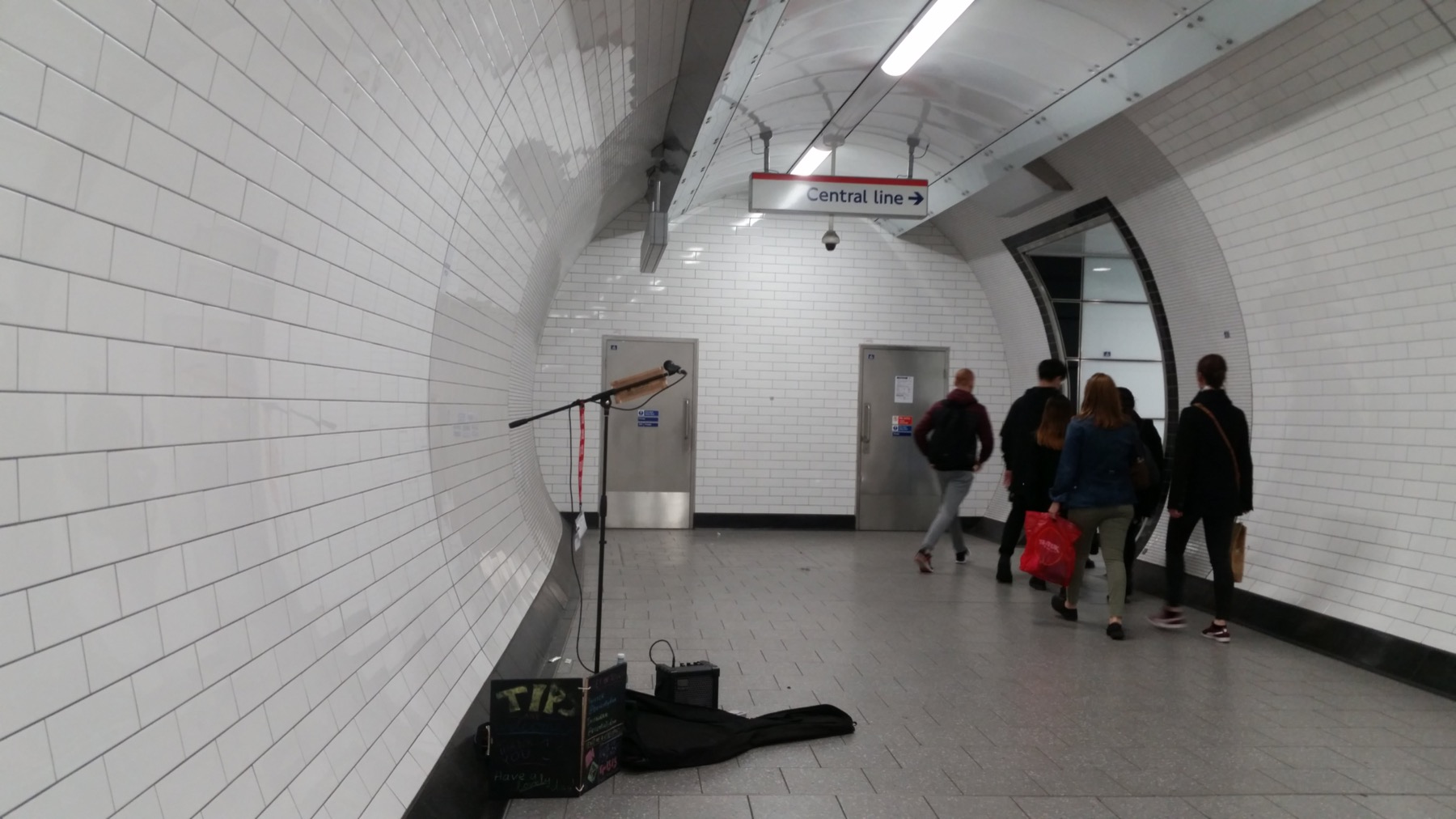 Anyway, he was very good. You might've seen this guy around: he has a box with four animatronic puppets on it who dance and mime along to his music, for which he has a backing track playing from his laptop. I really enjoyed his closing number, Monty Python's Always Look on the Bright Side of Life. The puppets suited it quite well.
The first tip
Breakfast At Tiffany's wins again! A good opening number and earned me £3. Already off to a very lucrative start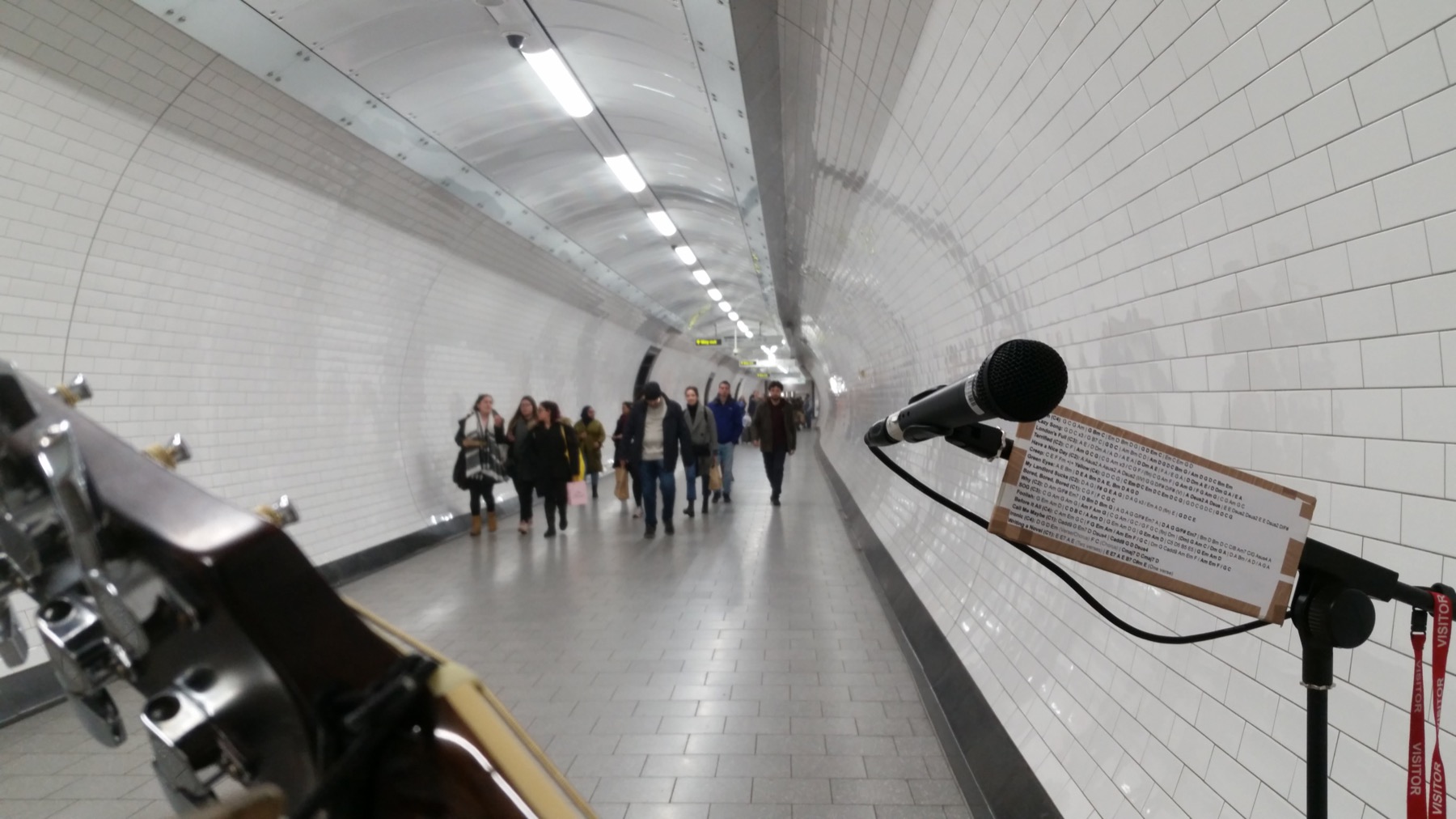 The best performance
Although it didn't earn me any money this time around I did a belting performance of my own tune, Bored Bored Bored. Ah, well. It doesn't always capture the imagination of the public.
The biggest tip
I'm not proud of it…
But I earned at least £12 from Don't Look Back in Anger tonight, from 13 generous members of the public. Thanks, Gallaghers.
Heckle me on Twitter @basicallydan.