Busking Report – Hammersmith
A new pitch! And really far from home, too! Hammersmith is absolutely not in my neighbourhood, and somewhere I normally only ever go to for gigs at the Apollo, or, passing through, on my way to Heathrow Airport. It's a nice place, around the corner from the entrance to a Starbucks, so there should be plenty of passers-by who've already demonstrated they're prepared to pay money for something disappointing, which is my target audience.
Today the good folks of Hammersmith were generous enough to give me £23.63, mostly in the form of £1 coins. So, £11.81 for me and £11.82 for Crisis.
Some notable moments
Strangely, Hammersmith's busking pitch is only marked only by a "Help Point", which is misleading because a man armed only with a guitar, amp and microphone is not the most helpful person in an emergency.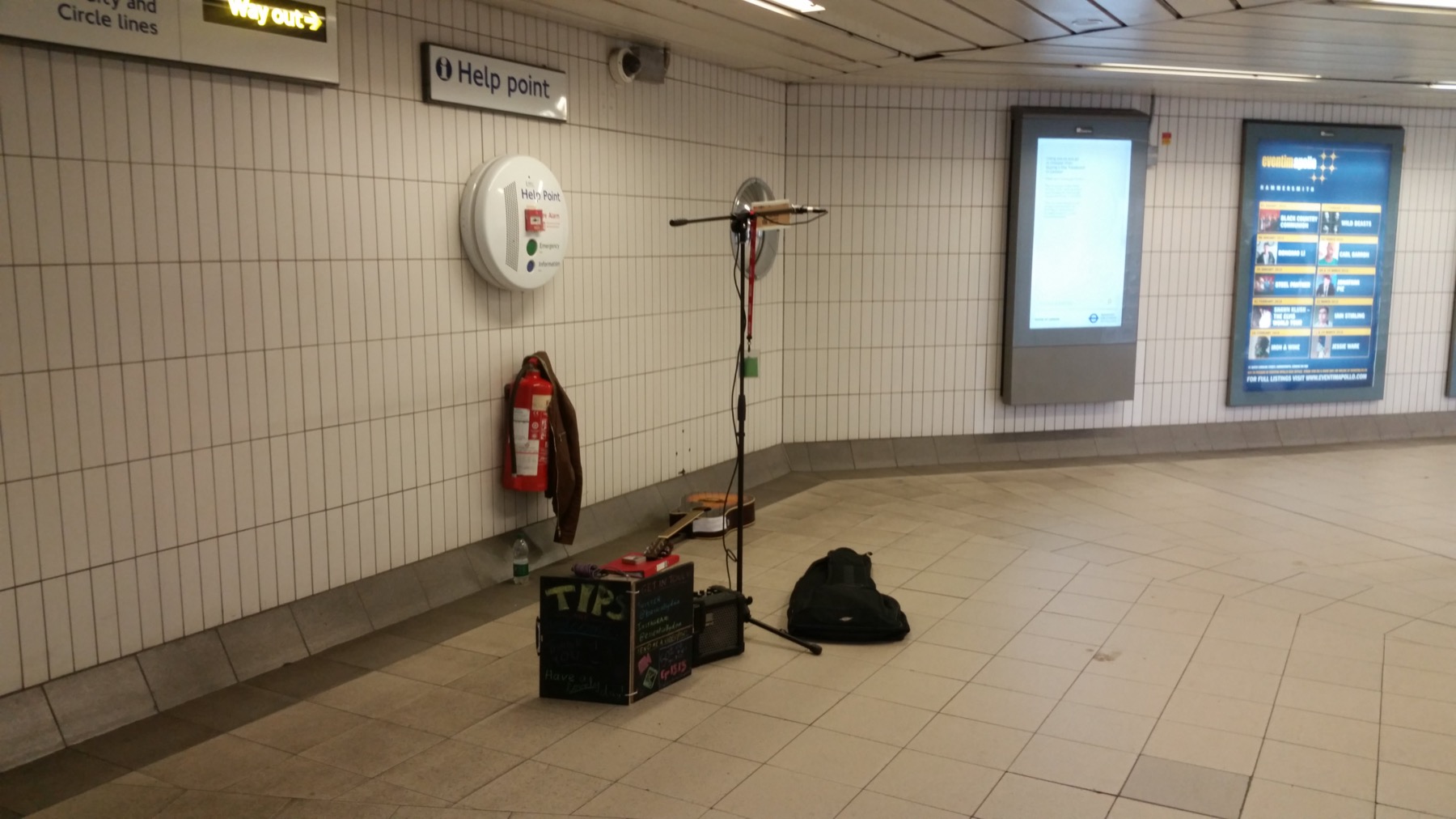 Nonetheless, I wasn't called on for heroic duties at any point. If anything, I caused more trouble than help when someone, while trying to chuck a pound in my case, ran into somebody else. Oops!
Hammersmith definitely has the oldest average age of all the places I've played so far, with a fair portion of the passers-by being quite elderly which meant they had plenty of time to hear my music, and I'm pretty sure constituted most of my tippers. My favourite old person today was a nice lady who came and spoke to me at the beginning of one of my songs (Bored Bored Bored) and asked me my name. I said, "Daniel", and she said, "I've got one of those", like I'm a Pokémon. She then gave me £2 and wished me luck. What a nice lady!
The first tip
Breakfast At Tiffany's has become my warmup song because it's so easy and it works so well with my voice. I didn't anticipate how much people would enjoy it. I got £2.50 from two people. (one of whom was the lady mentioned in the last paragraph.)
The biggest tips
Just like last week, Breakfast at Tiffany's was a hit. But why? What happened to last year's love of Torn? Maybe at the end of the year, a sad-sounding song like Torn is popular because people are fed up, but at the beginning of the year, a happy-sounding (but actually not lyrically positive) song like Breakfast at Tiffany's is popular because people are full of renewed vigour and positivity!
Or maybe Hammersmith happens to be populated by people who really liked Deep Blue Something in the 90s.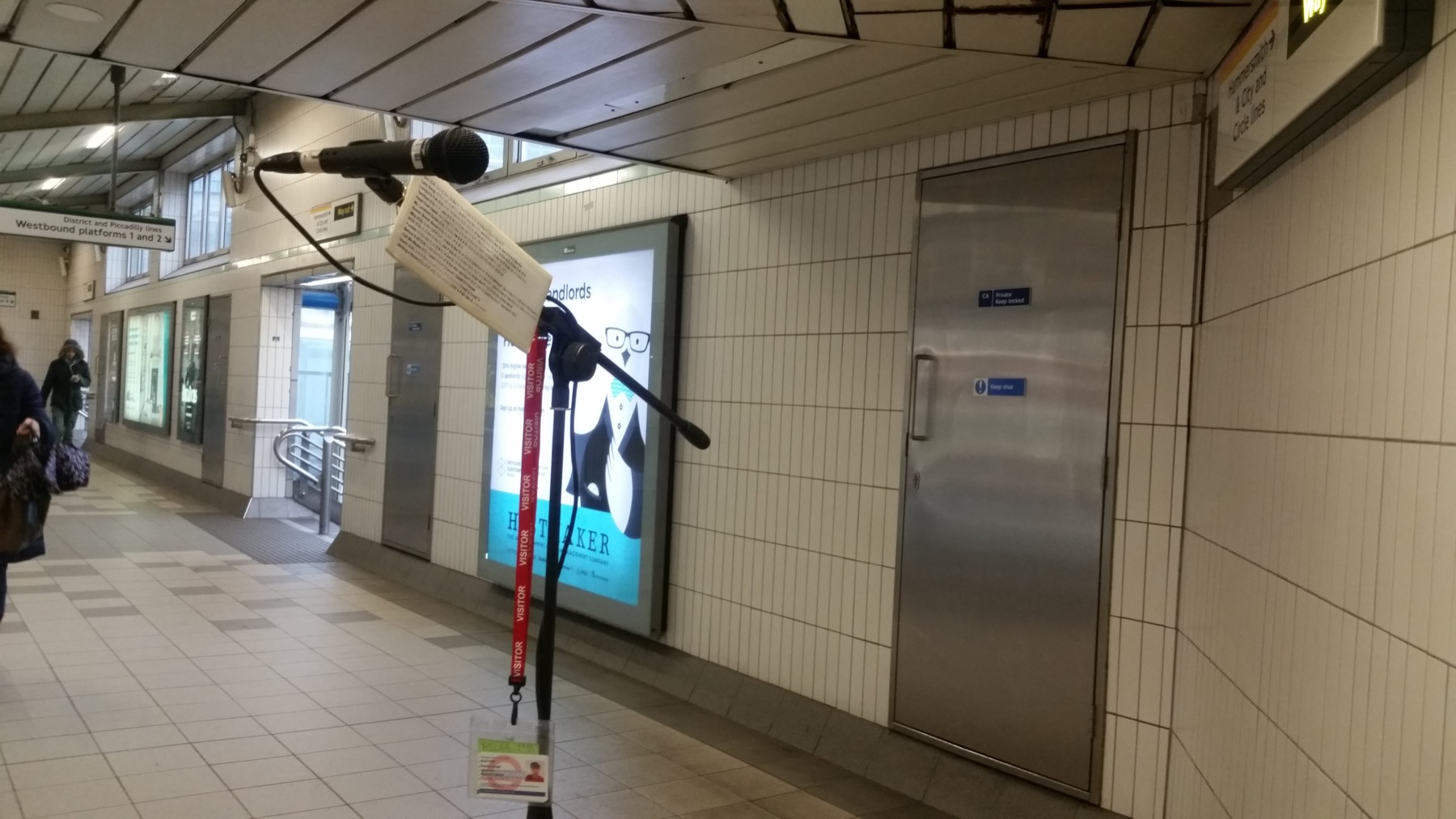 The best performance
I reckon my best was a rendition of Why does it always rain on me, but given what a bright and sunny morning it was in Hammersmith I don't think the song quite resonated with people.
Heckle me on Twitter @basicallydan.