Busking Report – Kings Cross (Pitch 2)
I had high hopes for Kings Cross on Saturday. At midday, it's a very busy station.
I was only there from 12:00 to 13:30 as I had plans after my session at 3, so it was less than usual, but it wasn't as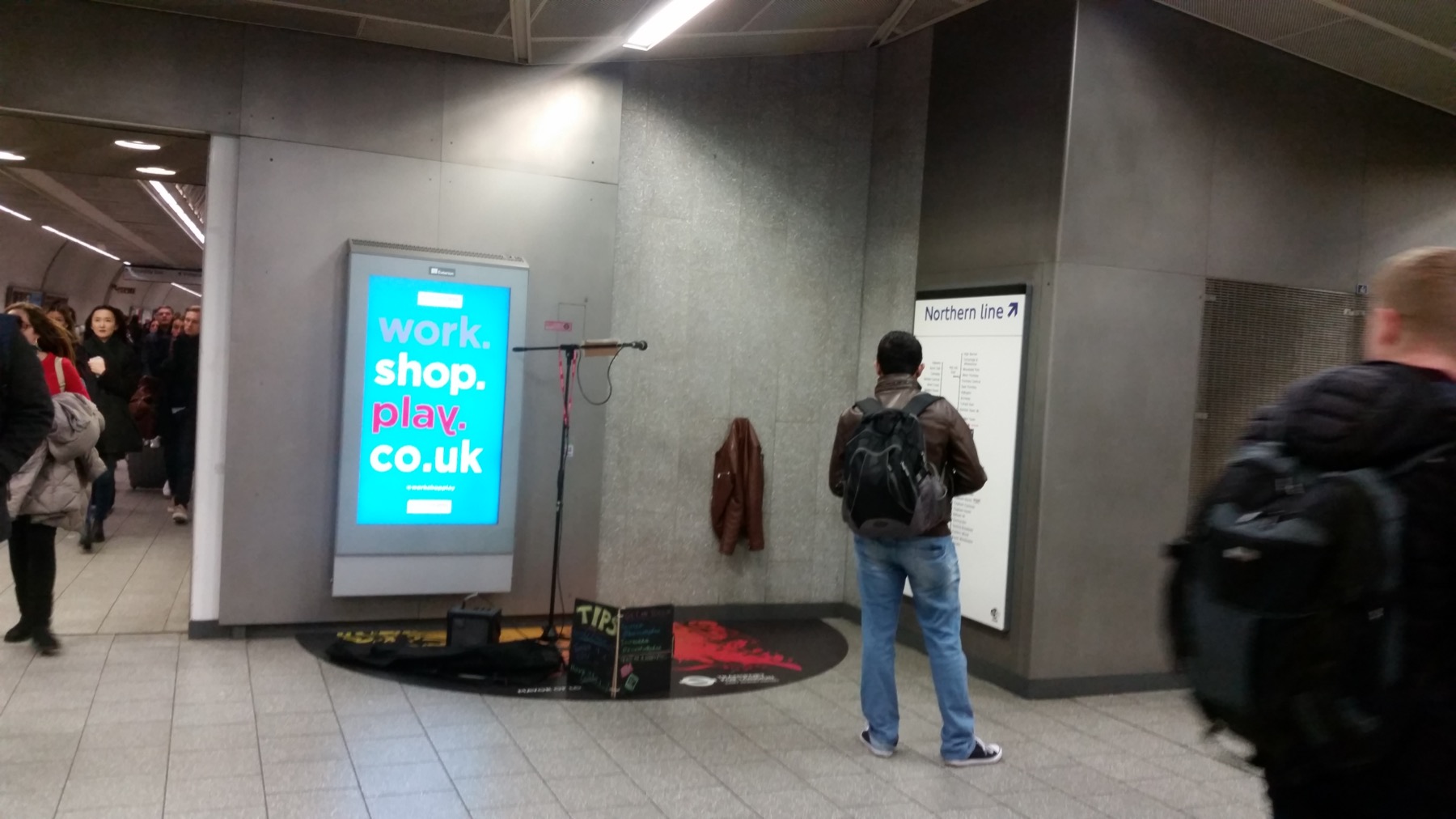 Some notable moments
During my first rendition of Fat Bottomed Girls, someone came over and apologised for not having any money. She asked if I would accept wine instead. I said it was too generous but she insisted, sooooo…. she gave me a gift bag of wine. There was a gift tag attached reading, "Dear Sergio … Lots of love, you friend Tammy". Sorry, Sergio.
At the end of the same song, a group of women apologised again for having no money to give me. Instead, they offered a box of muffins. Obviously, I accepted.
Pitch 2 at Kings Cross is right next to a map of the Northern Line. I got far more directions requests than usual…
The first tip
Thankfully the trend of getting the first tip in the first song continues - Breakfast At Tiffany's, about 50p! Woop!
The biggest tips
Another trend continues: during Torn, I earned about £3.50 from 4 different people!
The best performance
Probably my first rendition of Get Back of the day was the best. I love singing that song, it's easy to get super into it and really shouty and emotional.
How to improve
I probably shouldn't overdo the busking. At the end of the session I was pretty nackered after having done two the previous day also. My fingers were well and truly spent!
Heckle me on Twitter @basicallydan.